Keynote Speakers
---
Keynote Speaker I

Prof. Xudong Jiang, Nanyang Technological University, Singapore
Dr. Xudong Jiang received the B.Eng. and M.Eng. from the University of Electronic Science and Technology of China (UESTC), and the Ph.D. degree from Helmut Schmidt University, Hamburg, Germany. From 1986 to 1993, he was a Lecturer with UESTC, where he received two Science and Technology Awards from the Ministry for Electronic Industry of China. From 1998 to 2004, he was with the Institute for Infocomm Research, A-Star, Singapore, as a Lead Scientist and the Head of the Biometrics Laboratory, where he developed a system that achieved the most efficiency and the second most accuracy at the International Fingerprint Verification Competition in 2000. He joined Nanyang Technological University (NTU), Singapore, as a Faculty Member, in 2004, and served as the Director of the Centre for Information Security from 2005 to 2011. Currently, he is a professor in NTU. Dr Jiang holds 7 patents and has authored over 150 papers with over 40 papers in the IEEE journals, including 11 papers in IEEE T-IP and 6 papers in IEEE T-PAMI. Three of his papers have been listed as the top 1% highly cited papers in the academic field of Engineering by Essential Science Indicators. He served as IFS TC Member of the IEEE Signal Processing Society from 2015 to 2017, Associate Editor for IEEE SPL from 2014 to 2018, Associate Editor for IEEE T-IP from 2016 to 2020 and the founding editorial board member for IET Biometrics form 2012 to 2019. Dr Jiang is currently an IEEE Fellow and serves as Senior Area Editor for IEEE T-IP and Editor-in-Chief for IET Biometrics. His current research interests include image processing, pattern recognition, computer vision, machine learning, and biometrics.
Keynote Speaker II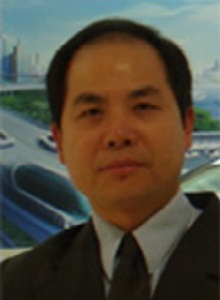 Prof. Yulin Wang, Wuhan University, China
Prof. Yulin Wang is a full professor and PhD supervisor in International School of Software, Wuhan University, China. He got PhD degree in 2005 in Queen Mary, University of London, UK. Before that, he has worked in high-tech industry for more than ten years. He has involved many key projects, and hold 8 patents. He got his master and bachelor degree in 1990 and 1987 respectively from Xi-Dian University, and Huazhong University of Science and Technology(HUST), both in China. His research interests include digital rights management, digital watermarking, multimedia and network security, and signal processing. In recently 10 years, Prof. Wang has published as first author 3 books, 40 conference papers and 45 journal papers, including in IEEE Transactions and IEE proceedings and Elsevier Journals. Prof. Wang served as editor-in-chief for International Journal of Advances in Multimedia in 2010. He served as reviewer for many journals, including IEEE Transactions on Image Processing, IEEE Signal Processing Letters, Elsevier Journal of Information Sciences. He served as reviewer for many research funds, including National High Technology Research and Development Program of China ('863' project). Prof. Wang was the external PhD adviser of Dublin City University, Ireland during 2008-2010. He was the keynote speakers in many international conferences. He bas been listed in Marcus 'who's who in the world' since 2008.
Keynote Speaker III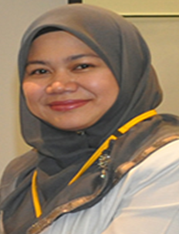 Prof. Rohaya Latip, Universiti Putra Malaysia, Malaysia
Assoc. Prof. Dr. Rohaya Latip is an Associate Professor at Faculty of Computer Science and Information Technology, University Putra Malaysia. She holds a Ph. D in Distributed Database and Msc. in Distributed System from University Putra Malaysia. She graduated her Bachelor of Computer Science from University Technology Malaysia, Malaysia in 1999. She is currently the Head of Department of Communication Technology and Network. She served as an Associate Professor at Najran University, Kingdom of Arab Saudi (2012-2013). She is the Head of HPC section in University Putra Malaysia (2011-2012) and consulted the Campus Grid project and also the Wireless for hostel in Campus UPM project. She is also a Co-researcher at Institute for Mathematic Research (INSPEM). She is the editorial board of International Journal of Computer Networks and Communications Security (IJCNCS), editorial board of International Journal of Digital Contents and Applications (IJDCA) and editorial board for International Journal of Computer Networks and Applications (IJCNA). Her research interests include Big Data, Cloud and Grid Computing, Network management, and Distributed database. For her research work, she won Gold medal at ICANS 2019, Canada, and two medals at The World Inventor Award Festival (WIAF) 2014 organized by Korea Invention News. She was awarded Gold medal at IMIT-SIC Innovation Expo in 2018, Riau Indonesia, I-RIA 2018 (Best of the best award), Malaysia Technology Expo (MTE2014) and Malaysian Innovation Expo (MiExpo2013). She also won Silver medal at National Design, Research and Innovation Expo (PRPI) 2010 and Bronze medal at National Design, Research and Innovation Expo (PRPI) 2007 and 2006 respectively. She has published more than 80 papers in international and national journals, proceedings and posters.